Marilyn Munroe is quoted as saying 'Give a girl the right shoes, and she can conquer the world.'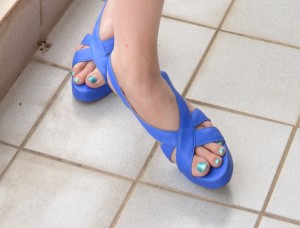 As I mentioned in my shoe care video –  I just love shoes. Since I started working and earning money at age 15 shoes have been the one constant in my spending habits. True over the years my taste in quality has changed…..I used to buy any shoes if I loved them and then sometimes they didn't love me back – rubbing, blisters etc. I now have some favourite brands that I know are a perfect fit and quality.
I remember my teens and early 20's – the higher heels the better. I have a fond memory of a Brisbane trip with Anthony in mid 80's – I bought a white with blue spotted dress with flared skirt, matching white patterned stockings and blue and white striped high heels from Shoobiz….used to adore Shoobiz.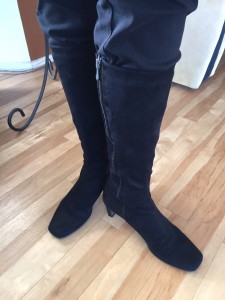 Heels have always been a staple – in many colours, pointy or square toes – work wasn't complete without a pair of heels. Now I go for a slightly lower heel – knees and ankles scream if too high now – and if a court shoe, then square toe is my preference.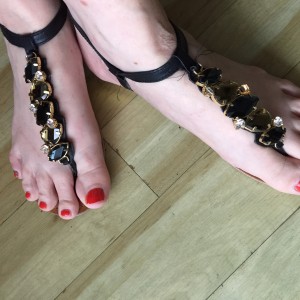 'Strappy flats' are however my staple – in Anthony's words 'not another pair of strappy flats?'
Favourite brands are Django and Juliette and Nine West at present. Favourite shops are Savida Imported Shoes & Accessories (http://on.fb.me/1K2bMz7) and also The Shoe Fringe (http://on.fb.me/1GQOZpm) in Bundaberg.
With the addition of my two fabulous shoe wheels, I took the opportunity to actually count my shoes – 64 pairs plus joggers, some slippers and thongs.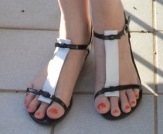 'I did not have three thousand pairs of shoes, I had one thousand and sixty.' – Imelda Marcos