Shorts and Queensland, go hand in hand – the least amount of fabric on my legs, and everywhere really the better.
I have always been a 'shorts at home' kinda girl, because as a 50 year old, non-exerciser, non-tanner, I don't normally like to get my legs out much in public. I'll admit that I have always been, and am still to some degree, concerned about what other people think.
However on the other hand, having reached 50 and plus seeing so many fabulous Instagram stylists embracing the current trend of shorts for any occasion, when I spotted these cuties at Style Me Luxe (https://www.stylemeluxe.com.au/ ) recently I thought 'why not?'
I have worn these black shorts twice and on both outings they have been with slides (love my Frankie4footwear – https://frankie4.com.au/lilli-black.html ) styles. Basketball saw me wearing a vibrant orange OTS top, as it had the matching trim – so why wouldn't I, and then with a pink cold shoulder top, with the 'half tuck'.
However, with the pink top ensemble, I happened to glance over at a gorgeous pink beaded envelope shaped clutch that was a Christmas gift and realised that these shorts would work a treat with that clutch, and by extension some heels.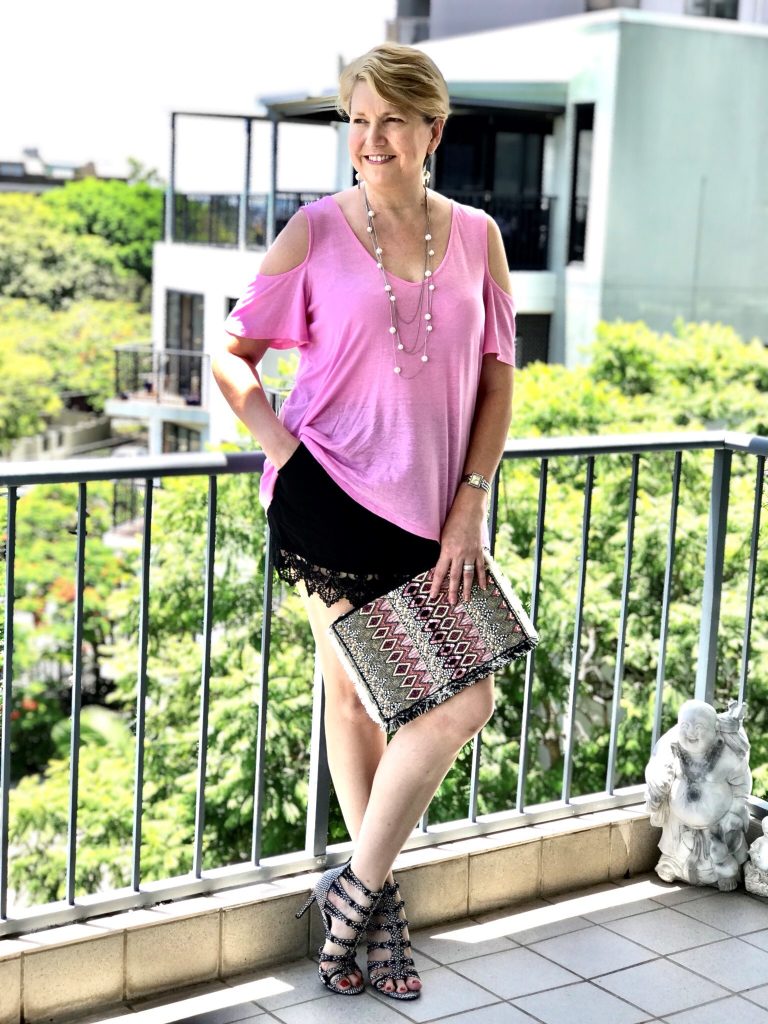 Now the key points I love about these shorts are of course the crochet hemline – which really that's why I bought these – they are lined with cotton (not a synthetic which would stick to me), they have pockets (winner) and the length with the crochet is okay on me, and at my height (5'10") that's important. I'm wearing a size 14 and they have plenty of room and not tight across the waistline.
Have you embraced the shorts trend this Summer?